Workstation monitoring with Pandora FMS
Pandora FMS is a proactive, advanced, flexible and easy-to-configure monitoring tool tailored to each business. It gets integrated into all the needs of servers, network computers, terminals and whatever needs to be monitored. In this article we will focus on workstation monitoring, especially Windows, Mac and Linux.
Businesses are not only tied to servers, there are also workstations that play an essential role in your business, such as sale points, administrative teams that make payments, a dynamic poster that shows advertising or anything else important for your business.
Supported operating systems
Pandora FMS has agents available for current Windows 10 editions and earlier versions, and MacOS (the agent will be released in DMG format soon). Also for Linux, in desktop versions or as a kiosk (browser-based application), such as a shift system or a monitor connected to a Raspberry Pi displaying advertisements.
What can you do when monitoring clients?
We always think of monitoring from a server approach. Let's see a clear example: it is essential for a Call Center for your central IP to be working properly. This is a correct statement from the server's perspective, but if you think beyond, you can see all your phones, IPs and not only the network status (it is done with a PING, ICMP test); you can even know the registration status of your intern to the telephone exchange and you can measure you network's quality, allowing based on the picture (current status) and the film (historical data) to know and plan improvements so as not to reach a critical point where some internal ones don't work due to serious network issues.
Let's look at a visual console resulting from this type of monitoring.
As you can see, there are several internal ones that do not work. Nowadays, many people work from home and as a result of the pandemic.
In addition to generating graphics, you can configure alerts that warn you if a device does not work or any of the services is not within the normal parameters according to the business.
Multi-platform client monitoring
Many of the things that can be important in your business depend on workstations: it could, for example, be a video editing studio that works with MacOS. One of the most common problems in this type of business is disk space and being able to have statistics on this use can be solved by just installing the Pandora FMS agent and monitoring disk status. Let's see this graphically:
We see that the operating system disk is 85% used and you can get ahead by making some adjustments before your system stops working due to lack of space. The client works great on macOS High Sierra and superior.
Desktops with Windows 10 or earlier versions
Windows is the most widely used business-level platform and many companies have their management systems running on this platform, and in many cases they even share a folder from a computer to have a multi-user system. What can you do with Pandora FMS? The answer is very broad, so let's think about what is best to monitor. I just came up with two important scenarios to consider.
Not to fill the disks.
Service status (many management softwares run some service on Windows).
Again, to see how you can see our Windows workstations, let's look at some images to get a better idea of how it works:
We see that you can have an invaluable view of your workstations. In our example, the agent does not have anything additional, but thinking about your business you may adjust it according to your needs without much effort. In addition to creating visual consoles, a user with read permissions can be provided to the level 1 support team, so that they can perform workstation monitoring on your organization using the Tactical View, a very useful Pandora FMS feature in all its versions.
We see that in this view you can quickly see the status of all monitored workstations in Windows, Linux and MacOS.
Linux desktops and kiosk mode applications
Perhaps it is not so frequent, but there are businesses where Linux is an essential tool for daily work. It could be an organization that works 100% with free software, they are not that frequent but they exist, or applications that run in kiosk mode. There are many interesting projects, but as an example I will name two projects such as free software MotionEye (system to see RSTP cameras, IP, Etc) and openHAB, a smart home automation system. I use both at home, where I have set up some smart home functions integrating Security, Automation and Monitoring (Pandora FMS) into my daily life. Again let's see graphically what it is:
View of a camera in MotionEYE
OpenHAB view in iPhone application
In this case it is essential to know the status of the services of both solutions, and in case of having a problem, Pandora FMS sends an alert to be able to solve it as quickly as possible.
The purpose of this article is to share a broader monitoring view. While in my case, my smart home runs on Raspberry Pi and is more like a server environment, the solution runs in my home and is similar to a workstation. In my case it is critical because, if it doesn't work, I lose all automations and views of my security cameras. So that this does not happen, Pandora FMS Cloud was the perfect solution to my specific needs.
Remember, however, that those we have seen are just some examples of what Pandora FMS can do when we talk about workstation monitoring. If you have more than 100 devices to monitor, you can check the full potential of Pandora FMS Enterprise version by requesting a FREE 30 DAY TRIAL.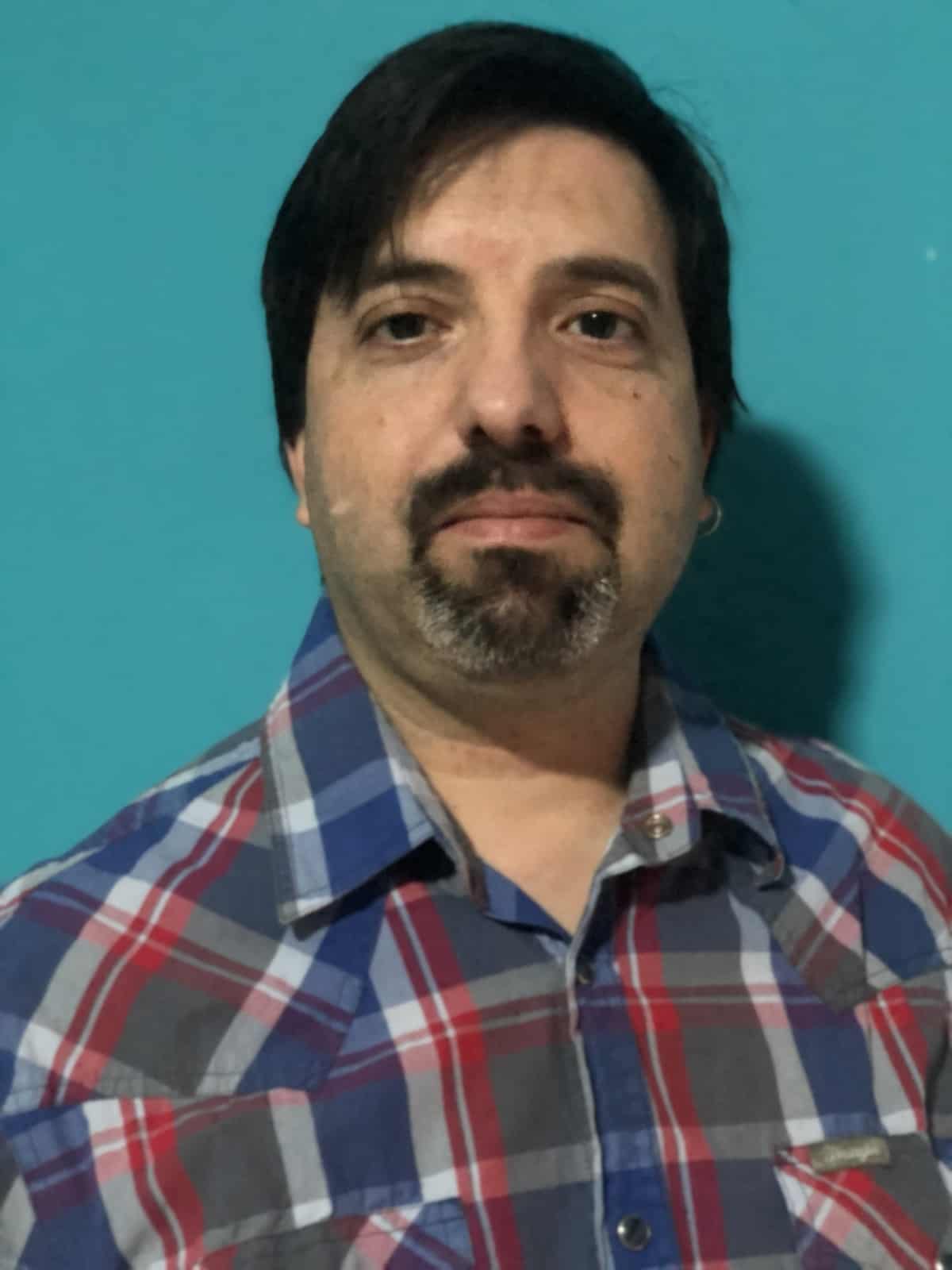 Socio Fundador y CEO de SITS SOLUCIONES.
Emprendedor inquieto, Tecnólogo de formación e innovador por vocación, cuenta con más de 25 años de experiencia en el universo IT. Transitando la transformación digital y creando soluciones innovadoras, actualmente enfocado en Monitoreo Pro-Activo, Cloud y Alta disponibilidad. Realiza contribuciones a las comunidades de Pandora FMS para Argentina, Chile y Uruguay.
Founder partner and CEO of SITS SOLUCIONES.
Restless entrepreneur, training technologist and innovator by vocation, has more than 25 years of experience in the IT universe. Moving the digital transformation and creating innovative solutions, currently focused on Pro-Active Monitoring, Cloud and High Availability. He makes contributions to Pandora FMS communities for Argentina, Chile and Uruguay.