Take control over your equipment
Quick, easy and no need for memorizing or installing anything.
All the servers or workstations you have, anytime, anywhere.
Totally free up to 10 computers per user. Try it and decide!
Remote control for servers and computers
Choose the best option for your company or security policies: On-Premise or Cloud.
Remote shell access on Linux, Windows, and Mac.
Remote desktop and shell, file and service/process copying.
Automatic updating. Install it and forget about it!
Advanced security features.
Basic features imply a reduced price.
Full audit of the use of each machine.
Manage hundreds of computers in a unified way.
100% SaaS solution. Don't worry about anything.
Native integration with Pandora FMS.
Security and privacy
Other remote control softwares promises the world, we explain how Pandora RC is impregnable.
We use local non-centralized passwords to ensure maximum user control.
Enjoy high geographic availability and automatic balancing for reliability.
Implement system access policies with robust double authentication.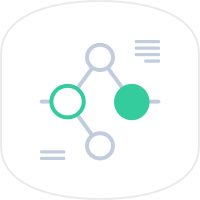 Interactive system to request access to the local operator in case of remote connection.
100% available for on-premise installations, without any external connectivity.
Agents don't listen on ports, they aren't accessible on local network or from the outside.
¿You are a MSP and want to offer value to your customers?
Pandora RC is designed as a scalable, competitive on-premise platform, open to integrations with its own management processes, affordable and backed by a dedicated technical team. Now you can offer fully customized and proprietary-look-like (OEM) solutions, capable of giving service to more than 10,000 workstations with a single mid-range server.
Frequently asked questions about Pandora RC
Blank
How does the license work?
You may license by number of concurrent sessions that access a machine pool, in this case you may use it on countless machines.
You may license by number of machines and have countless concurrent sessions accessing them.
You may license on-premise and the price will depend on the number of hosts managed.
You'll always pay the same. No mandatory upgrades. No updates. No surprises.
Where can I download it?
From the website you may install the software to be installed on the computers you want to control remotely. There is no need to install a "client" on our computer, everything is done through the web interface of the Pandora RC client portal.
What is a user?
A person who enters the Pandora RC web portal by entering a username and password and has remote access to all computers where Pandora RC is installed.
What is a device?
It can be a server, a workstation or an IoT device that works with Linux or Windows.
What if I need to access more than 10 devices?
You have to buy a user license. The free version is limited to 10 computers per user.
How many devices can I access at a time?
It depends on the license. There are two types of license: one for the maximum number of managed computers, and another for the maximum number of simultaneous connections
In the first case, if you have 100 computers, you could connect to all 100 computers at once. If the license is by number of connections/users and has a license of three simultaneous sessions, you could control an infinite number of computers, but only connect to three of them simultaneously.
How do I upgrade or add an existing subscription?
Through the website or by contacting our sales team.
Can multiple users access the same devices?
A computer only supports one simultaneous connection at a time, but users in the same workgroup can share access (not concurrent) to the same computer..
Do you offer monthly billing?
Native integration with Pandora FMS
Pandora RC can operate independently or as part of the Pandora FMS monitoring and management suite. Customize your experience with features designed to fit your unique needs. Tailor your solution today!