Think about the people who surround you and have a look at the operating systems they are using.
The great majority is used to the main operating systems for computer: Windows, Mac OS or even Ubuntu.
But when we tell them about other systems as Solaris, Unix or BSD, there're many people who still think we are talking to them in a foreign language.
Besides the IT fanatics or the people who use this in a working or academic environment, they are few who know these systems, and if don't you believe this to be true ask your neighbors about what a Solaris Operating System is…
Today we are going to have a glance at Solaris Operating System, discovering different facts and learning a bit more about its history and features.
So, if you have heard of it but very shallowly, if you are an expert and want to freshen up your knowledge or even you think is a make of car or an Xbox video game, continue reading this article as it might be of your interest. Let's start, as always, slowly but surely, getting to know its beginnings and history and, from here, to more complex parts of it.
Keep your eyes peeled and let's go!
1. Solaris Operating System's founders
Solaris is an operating system based on Unix developed in 1992 by Sun Microsystems. In 2009, Oracle Corporation came to an arrangement to buy Sun Microsystems, owning Solaris and Sun's Java with it. The first Sun's operating system was born in 1983 and its name was SunOS. Originally, it was based on a system called UNIX BSD, from Berkeley University in California.
The main founders were Andreas von Bechtolsheim, Vinod Khosla, Bill Joy, and Scott McNealy, although other fellow colleagues helped in this project as well. And here are our first curiosities:
Bechtolsheim, tired of waiting for long processing times with the operating systems of his university, he decided to create the « workstation« , where he implemented Unix to accelerate the projects. He also dropped out from his Ph.D. to establish Sun Microsystems with a remarkable success.
Bill Joy, stood out from a very young age, as he learned how to read with just three years old; with six, he was studying advanced mathematics and he was always the youngest in every single class he attended. Finally, he graduated with just 15 years old and decided to study at Berkeley. Doesn't it remind you a bit of Sheldon Cooper's life?
2. Proprietary software and open software
Solaris Operating System itself is still proprietary software, meaning that it's impossible to access freely to its source code, so there's no way for third parties to modify its code. In 2005 the company Sun announced that Solaris' source code was going to be published with a CDDL (Common Development and Distribution License), making it possible to access the code in real time thanks to the open software project called OpenSolaris.
Therefore, OpenSolaris is an open software created from the proprietary version of Solaris, as well as a community of users from the OpenSolaris technologies.
In our opinion, the aim of this maneuver was to bridge the gap between Solaris and other systems, like Linux or Microsoft, trying to compete at the same level as them.
3. End of the OpenSolaris project
As we mentioned before, Oracle bought Sun and in 2010 they decided that they should focus on Solaris 11, leaving the OpenSolaris project and closing the access to its source code. This didn't mean the end for development of Oracle's open software, neither the end for free versions, but they intended to replace the older versions with Solaris 11. The idea is that just a few developers could have access to Solaris source code, something we find a bit sad as some of us we had been enjoying OpenSolaris code. You can read more about it following this link.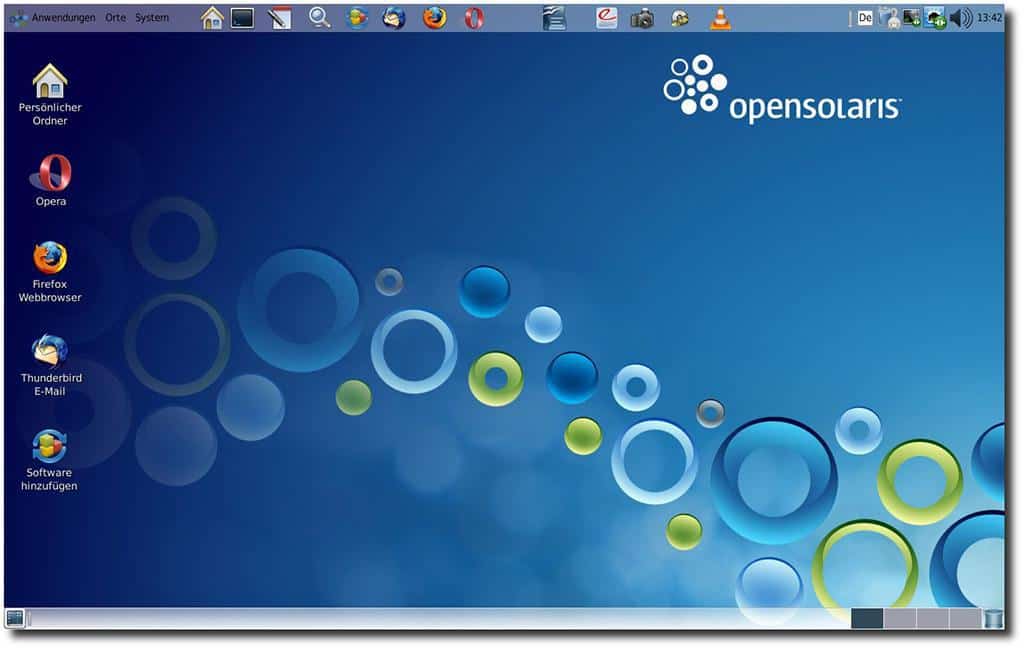 4. A quite proficient architecture for symmetric multiprocessing
The internal structure of Solaris is similar to the one of a building of a city, from its core which keeps the whole façade standing, to the external part we see with which we can interact. On the one hand, we have the Kernel, which is the root of the operating system, this is the fundamental software of Solaris. On the other hand, the exterior part we've talked about would correspond to the Shell, an interpreter of orders that provides us with a user interface so we can have access to the operating system.
Keeping these two explanations in mind, Solaris uses a common code base for the architecture supported by SPARK y x86. This architecture can be run on a great number of devices, rightfully earning its fame for being quite proficient for symmetric multiprocessing (SMP). (Solaris 10 version has been designed having in mind AMD64, allowing more virtual and physical memory than before.)
Another interesting fact worth mentioning is that Solaris 2.5.1 was the only version that could support the Power PC platform (PC architecture of the type RISC) but this version ended up being canceled soon after its release.
5. Solaris Operating System or Operating Environment?
If you've heard of Solaris before, you may have heard as well that some people might call it an operating environment, instead of an operating system. The main reason of this is that Solaris is a set of tools in which the operating system is included.
Nowadays, it has libraries with more than 10000 programs for building communication and information apps. Each year they have been being updated and adding different tools equivalent to the ones of GNU/Linux. That's how the 'Indiana Project' was incorporated, with the aim of attracting programmers who were working mainly with Linux.
6. How is its portability?
Alongside with the scalability and the interoperability, portability is one of its greatest advantages which Solaris Operating Environment has.
Solaris features an application binary interface (ABI), which runs the software on any operating system with an identical microprocessor architecture. All this translates into reduced costs of software developing, getting the products out in the market faster and reducing the costs of conversion.
7. What about its scalability?
As we mentioned before, one of the strengths of Solaris is its scalability. It's capable of running on different devices, independently of its pertinence to a big environment. That way, we can be sure that if we grow or need a more powerful system, Solaris will be of great use.
8. Improve your productivity
Solaris provides us with a series of tools and configurations perfectly developed so it's easier to use. We encourage you to try its application suite as it is surprisingly good. Among them, we can find desktop integration services to develop and link applications. The aim of all this is no other than being able to improve our productivity.
It is noteworthy that all the 'Deskset' applications allow us to build programs by using drag-and-drop interfaces and running complex UNIX commands just with a few clicks of the mouse.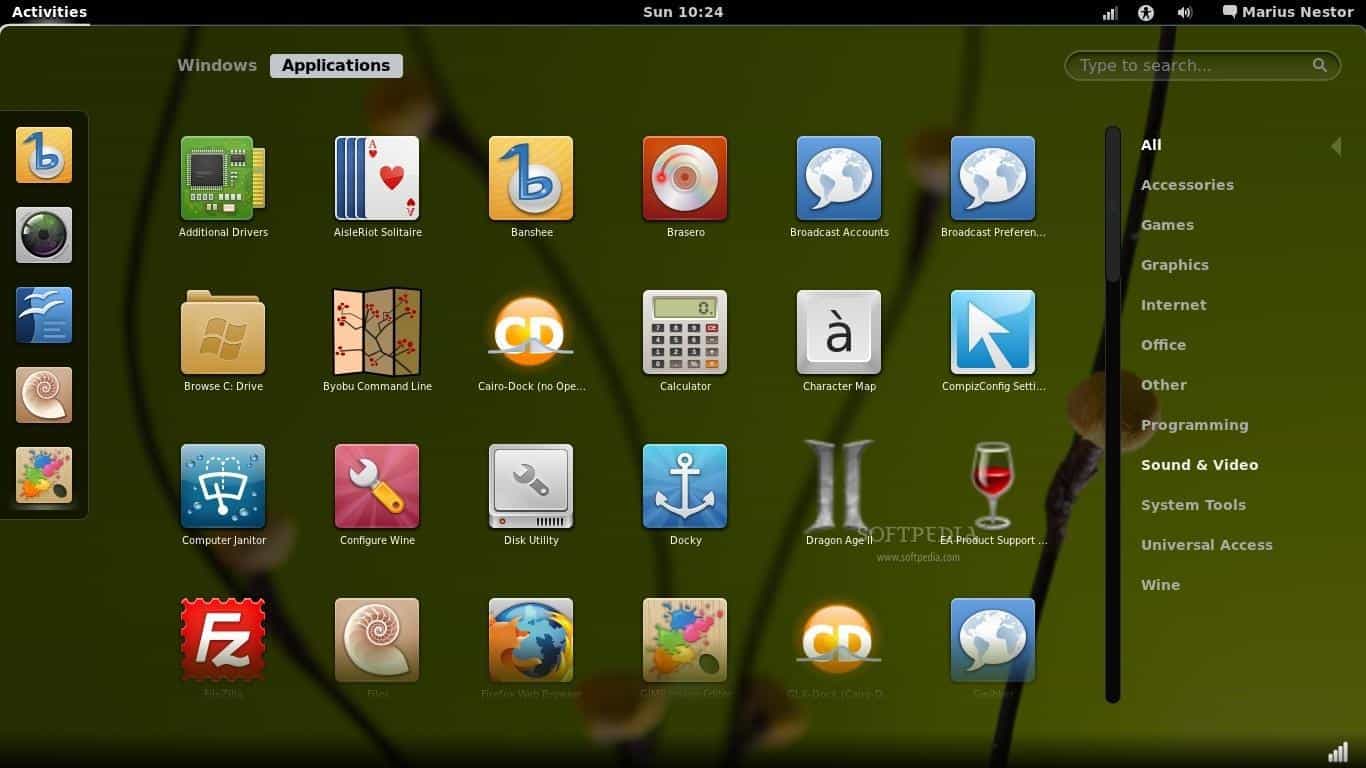 9. Customize Solaris
There still are some who see Solaris as a rigid system and forgets about the options to customize it that offers. These options are meant to improve the user's comfort, so we can set everything as we please.
Some of the most important ones are:
A workspace manager: it gives us a series of services for the management of windows (close, open, etc), beside a group of tools that allow us to adapt the workspaces to our needs.
Desktop integration services: these include drag-and-drop, ToolTalk and cut and paste, providing the foundation for the applications to integrate transparently with each other.
10. Graphical side of Solaris
Lastly, we can't leave this article finished without talking about the graphical side, where new improvements have been added. Everyday more and more people are getting interested in this feature, mostly because of the increase of social media which allows us to share content. The graphical advantages more noticeable are the following:
The Graphic Libraries Solaris has graphical capabilities as XIL (improvement of images, color, video, etc.), XGL (improves the performance) and PEX (improves the display and access to 3D graphics), providing an even greater realism to 3D images. Therefore, it allows us achieve better results when we develop animation or simulation software.
The Calendar Manager, where we can improve even more our productivity as with it we can manage our time, set tasks, meetings or anything we need to schedule.
Image tool, allows us to save and use images in more than 40 different formats.
If these 10 points have whetted your appetite…
After reading this 10 facts about Solaris, you might feel like opening your virtual machine and install this operating system to have a look to all of its features and try its use in your computer. We think that is quite positive that we widen our knowledge and get to know better what we have around us.
Have a look at Pandora FMS' blog to continue learning interesting facts and remember that if you have to monitor more than 100 devices you can access to a 30 DAYS Pandora FMS Enterprise FREE DEMO. Get it here!
To finish I leave you with this video with which you can learn how to remotely monitor Oracle environments in a simple way with Pandora FMS:
We hope to see you around in the next article!