On-Premise solution for remote access to devices
eHorus is an on-Premise solution for remote access to computers. You can use it along with Pandora FMS to monitor on demand by remotely accessing your Windows, Linux or Mac computers.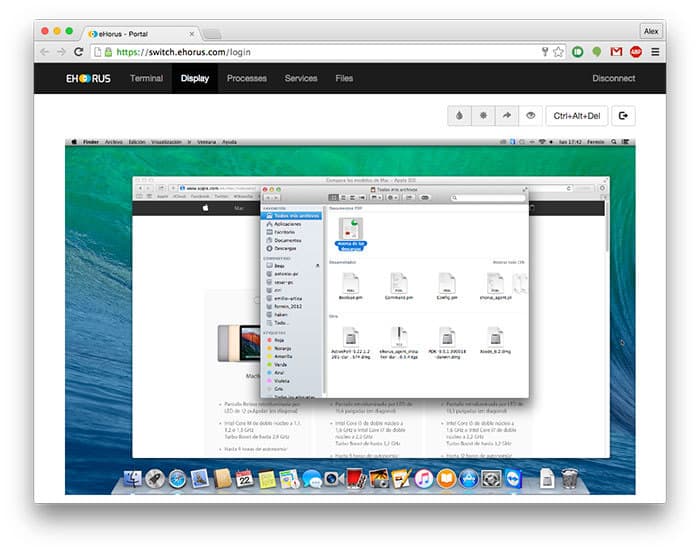 eHorus + Pandora FMS
With eHorus, you can manage the remote control of all your devices that are monitored with Pandora FMS in a comprehensive way and completely integrated in its interface.
A single tool to control all your equipment
Remote desktop
You can manage it comfortably from your browser, without installing anything else, from a tablet or a mobile phone.
Control services and processes
You can start processes for services conveniently and quickly. You can view CPU consumption by process, memory, and overall system status.
Share access
Temporarily share access to third parties through a URL.
Bi-directional file download
Upload files to your remote machines or download them from your browser in the background, while you are working with the machine.
Windows, Linux and Mac
Agents for all platforms, including BSD.
Remote Shell
Troubleshoot problems much faster from a remote shell. You will have direct access through your browser with Windows, Mac or Linux.
Do you want to know more about eHorus?