eHorus + Pandora FMS

The universal access system for your computers.
On-Premise remote access solution
eHorus is an on-Premise solution designed to give access to remote hardware. It can be used on demand to remotely monitor on demand in conjunction with Pandora FMS to remotely monitor hardware running Windows, Linux or Mac OSs in conjunction with Pandora FMS on demand.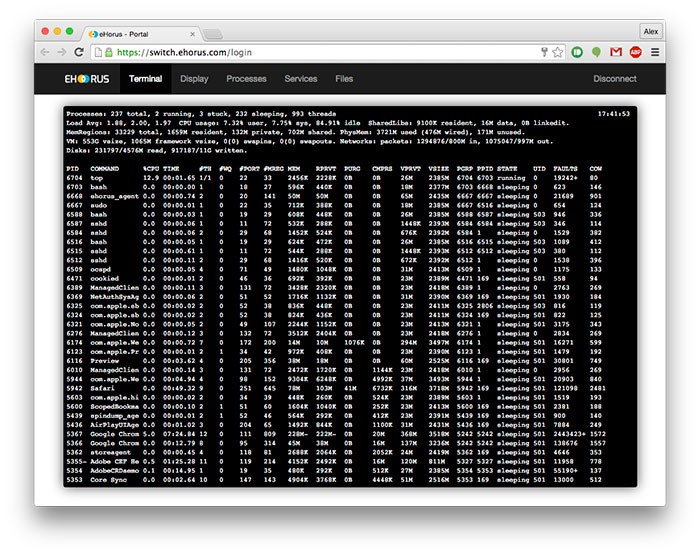 Discover everything eHorus can offer you
Remote universal access
Access any PC from wherever you are. Practical, simple and immediate.
Economic and flexible
Pay a monthly flat rate, however many users there are. Always have the latest version without having to renew the license.
Forget about firewalls and proxies
eHorus agents communicate with our online servers and are always connected, wherever they are.
From any online device
Smartphone, tablet, KDE Linux, even a smart TV: any device with an Internet browser.
Totally OnPremise
Your data will never leave your network. Maintain complete control over your eHorus servers and your security. You'll always have control over your servers so your security stays in-house. The eHorus license works in exactly the same way as the Pandora FMS license, per device managed, and can be integrated in just a few minutes.